PNGEC's Mission and Vision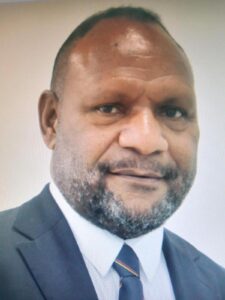 PNGEC Electoral Commissioner – Simon Sinai ML
Mission Statement
To plan and conduct free, fair, transparent and democratic elections by providing quality electoral
services in accordance with relevant laws and by providing greater voter education to enhance public and stakeholder participation and confidence in the electoral process.
Vision Statement
To be a vibrant, leading and credible Electoral Commission that has the ability to innovate and change to better deliver transparent, free, fair, safe and inclusive elections.
Strategic Goals
Legal Framework: To improve and support the Constitutional, legal and regulatory framework
to enhance the authority of the PNGEC to administer and inform stakeholders on democratic
elections according to national and international standards.
Election Management: To improve the quality of election administration and better manage the delivery of election operations in a highly professional and effective manner to enhance stakeholder confidence and participation.
Voter Enrolment: To increase the accuracy and inclusiveness of the electoral roll for the 2022 National Election.
Voter Awareness and Civic Education: To strengthen informed electoral participation of all Papua New Guineans.
Gender Equity and Social Inclusion: To institutionalise gender equity and social inclusion through policy and procedural reform and implementation in all electoral processes.
Restructuring and Decentralisation: To modernise the PNGEC organisational structure and decentralise administrative and operational functions to better deliver quality electoral services.
Organisational Capacity: To ensure the human resources are properly recruited, trained, informed, equipped, evaluated and rewarded, and understand the risks of delivering professional electoral services to all stakeholders throughout Papua New Guinea.
Financial Management: To implement a Financial Management framework that is reliable, accountable and transparent and ensures the timely allocation of resources for the efficient delivery of electoral services.
Values
Integrity: We strive to exercise autonomy in all our functions with quality and fair judgment, free from external influence and in accordance with relevant laws.
Professionalism: We are competent, knowledgeable, skilful and ethical personnel who strive to produce innovative and quality work.
Dedication and Commitment: We are dedicated and committed to providing quality, effective and efficient services throughout the electoral process.
Credibility: We strive to ensure that we operate transparently and with accountability, so that we have the confidence of the people we are mandated to serve.
Team Work: We commit to a working environment for all PNGEC staff that is conducive and promotes teamwork at all levels.
Equal Participation: We strive to advocate with other stakeholders and promote equity to value the participation of people living with disabilities and other marginalised persons, and to mainstream gender in all electoral services and within our organisation.
Collaboration: We build a positive work environment through support and good working relationships, and we are attentive to our external partnerships, which support PNG whole of government cooperation.
Customer-Focused: We strive to understand our clients' needs, honour our commitments, build long-term relationships and foster effective communication.